Orchard Park Facility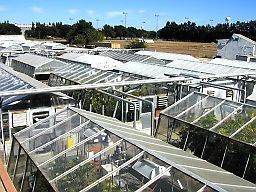 The College of Biological Sciences supports 17 greenhouses, three headhouses, a screenhouse, outdoor benches, and two lath houses at the Orchard Park facility.
Core Greenhouse Complex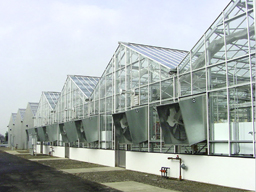 The College of Biological Sciences supports two greenhouses and one headhouse at the Core Greenhouse Complex.
Recharge Rate
Our greenhouse rate is $12 per square foot of bench space per year. This rate applies to all our greenhouses, lath houses, and outdoor spaces. There is no minimum project size or minimum length of time.
What is provided?
• Daily watering (once/day, seven days/week including holidays)
• Soil (three types)
• Fertilizer
• Daily inspection and high/low temperature records
• Light intensity control
• High intensity plant grow lights
• Pest control
• Standard size pots and pot labels
• Expert horticultural advice
How to Request Space
CONTACT: Ian Baker
idbaker@ucdavis.edu
530-752-1681
Please provide the following information when requesting space:

• A brief description of your project.
• An estimate of amount of bench space needed or number of plants.
• Length of project. (less than six months or more than a year)
• An estimated starting date.
• Will the plants need cool or warm temperatures?